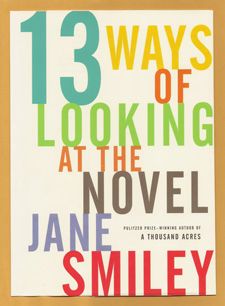 Over an extraordinary twenty-year career,
Jane Smiley
has written all kinds of novels: mystery, comedy, historical fiction, epic. "Is there anything Jane Smiley cannot do?" raves
Time
magazine. But in the wake of 9/11, Smiley faltered in her hitherto unflagging impulse to write and decided to approach novels from a different angle: she read one hundred of them, from classics such as the thousand-year-old
Tale of Genji
to recent fiction by Zadie Smith, Nicholson Baker, and Alice Munro.
Smiley explores - as no novelist has before her - the unparalleled
i
ntimacy of reading, why a novel succeeds (or doesn't), and how the novel has changed over time. She describes a novelist "right on the cusp between someone who knows everything and someone who knows nothing," yet whose "job and ambition is to develop a theory of how it feels to be alive."
In her inimitable style - exuberant, candid, opinionated - Smiley invites us behind the scenes of novel-writing, sharing her own habits and spilling the secrets of her craft. She walks us step-by-step through the publication of her most recent novel,
Good Faith
, and in to vital chapters on how to write "a novel of your own," offers priceless advice to aspiring authors.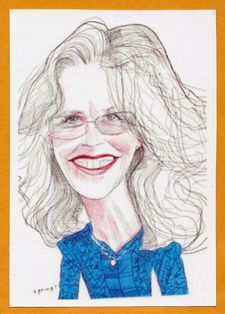 Thirteen Ways of Looking at the Novel
may amount to a peculiar form of autobiography. We see Smiley reading in bed with a chocolate bar; mulling over plot twists while cooking dinner for her family; even at the age of twelve, devouring Sherlock Holmes mysteries, which she later realized were among her earliest literary models of plot and character.
And in an exhilarating conclusion, Smiley considers individually the one hundred books she read, from
Don Quixote
to
Lolita
to
Atonement
, presenting her own insights and often controversial opinions. In its scope and gleeful eclecticism, her reading list is one of the most compelling - and surprising - ever assembled.
Engaging, wise, sometimes irreverent, Thirteen Ways is essential reading for anyone who has ever escaped into the pages of a novel or for that matter, wanted to write one. In Smiley's own words, ones she found herself turning to over the course of her journey: "Read this. I bet you'll like it."